In the late 1950s-60s, American artist Allan Kaprow wanted to bring ordinary day-to-day objects, sounds, materials, scents into the realm of art. Convinced that art would eventually be simply about everyday life, he introduced the world to the concept of 'Happenings', wherein the audience engaged actively in what evolved into an impermanent, spontaneous performative experience, thus shattering conventional ideas of artwork. In 1961, this forerunner of modern-day performance art invited audiences to climb on car tires which he had strewn around the backyard of a renowned art gallery. Kaprow wanted to bring art outside the sombre ambience of the museum or the gallery and into people's lives and lived experiences.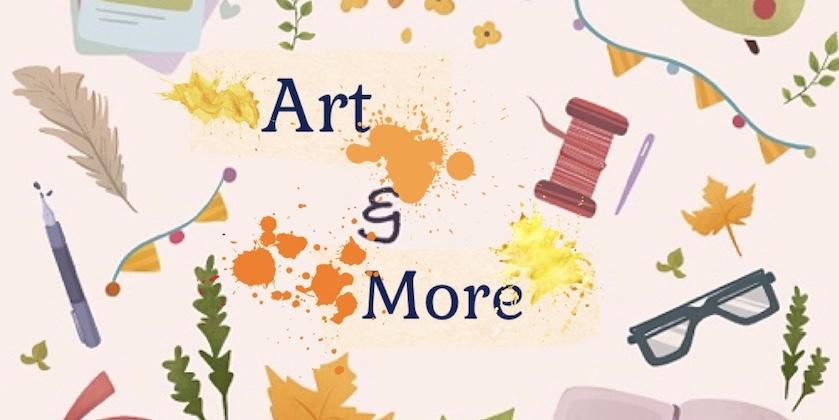 Across its Art & More section, TDLM stays true to highlighting this very experiential quality of art. By directing the reader's attention to the mundane, TDLM throws light on art in its entirety, binding the concept thematically around the ideas of time, space and people–which are central to what everybody's every day is really about.
Through every article, TDLM's Art & More section reminds the reader that art in all its forms pervades imaginatively through our day in and day out. For instance, 'Beauty by Design' gently reminds us of the apparently mundane but exquisite beauty of the dappled sunlight filtering through trees or simply of going to the beach. Yet, the article also recognises how the architectural design and the shape of the everyday spaces around us stimulate our aesthetic sensibilities and in turn triggers positive emotions. This could be something as simple as the learning spaces created by an educator within which a student flourishes. In 'A Monument's Inclusive Architecture', the reader is transported to the spiritual spaces of the mosque that instantly evoke in them a sense of serenity and emotional restoration. 'The Iconic Pandal Art of Bengal' takes the reader on a journey through the transformed city-spaces of the state of Bengal during the Durga Puja celebrations. A dreary bamboo pole, an ordinary steel utensil or even an ice cream stick is reimagined artistically and magically converted into spaces of communal celebration and veneration. 'Chhau – Beauty of Everyday Life in Folk Art Expression' takes a look at the lifeworld that develops around the niche folk dance form of Chau. The article recognises how Chau, a uniquely earthy dance drama, draws on the ordinariness of daily life elevating it into the extraordinary.
Art, as Kaprow so astutely noted decades ago, doesn't stay stagnant. It evolves and adapts itself to the perpetually changing perceptions of an ever changing world. As digital technology today transcends hitherto conceived boundaries, "anyone with internet access anywhere in the world can own NFTs from Da Vinci to William Turner or even make NFTs" (NFTs influencing Gen z's idea of art?, TDLM). With the physical and digital divide narrowing significantly everyday, art takes on newer augmented forms for both the artist and the consumer. It gradually becomes a complete sensory experience that immerses the individual into an extraordinary spectacle allowing them to drown in immersive exhibitions, experiencing artwork by masters such as Van Gogh in ways that would have been unimaginable even a few decades ago. Art today is lived.
It is this everydayness of art that TDLM captures in its Art & More section.
Artists and curators of art have stated that with rapidly shifting definitions, art too would become more fluid with conventional forms of what is and isn't art, undergoing massive transformations. Research has shown that art, as it stands today, has the potential of becoming more socially inclusive. And TDLM aims to acknowledge the journey of art in its state of flux in the contemporary world as technology facilitates the collapse of traditional definitions and socially constructed labels.
As art becomes increasingly more inclusive, it is important to remember that it is through the day-to-day expression of art that the individual is connected to the rest of his community.
Community and the sense of the collective are common threads running through TDLM's articles. TDLM hopes to build its commitment towards everyday art and community by creating a unique section–the Design Lab–devoted to case studies about one-of-a-kind collaborative art projects that bring communities together. Design Lab is envisioned as an extension of TDLM's Art & More section, and would remain dedicated to bringing forth unique and innovative artistic ventures that foster social bonding. As art imbues daily life and vice versa through path-breaking technology, TDLM aims to include it all in its platform, noting and appreciating the symbiotic relationship between art and the everyday.
Essay/Article commissioned by: TDLM Editorial
Written by: Surangama Guha Roy [Sociology; Goldsmiths College, London; Presidency College, Kolkata; Research & Writing]
Graphics/Art/Illustration by: TDLM Design Team
'As Art Becomes More Inclusive Through the Individual Everyday Expressions' First Published in The Daily Life Magazine on December 23, 2022